COVID-19 ANNOUNCEMENT: The safety and wellness of our congregants is our first priority.
At this time, we are offering in-person worship at 8:45 a.m. and 11:00 a.m. each Sunday. The 8:45 a.m. service is available online.
First United Methodist Church is a place for everyone. Whether you are a five-year old child, a grandparent, a busy mom or dad, or a single professional, we want you to be a part of our vibrant church community. No matter where you are on your spiritual journey, we encourage you to seek, grow, and serve to deepen your spiritual walk at First United Methodist Church. Choose your path below to learn more about what we offer.
First United Methodist Church is
First United Methodist Church is a community of children, youth, and adults seeking to proclaim the Gospel through telling the story of God's love, invite people to make personal commitments to Jesus Christ, incorporate persons into the Body of Christ, reach out to the community and to the world through love, assistance and Christian example.
From live streaming services to daily social media updates, we work to stay connected every way we can.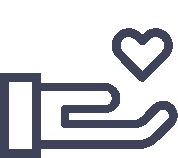 "Whoever is generous to the poor lends to the Lord, and he will repay him for his deed."
New every morning is your love, great God of light, and all day long you are working for good in the world. Stir up in us desire to serve you, to live peacefully with our neighbors and all your creation, and to devote each day to your Son, our Savior Jesus Christ. Amen.